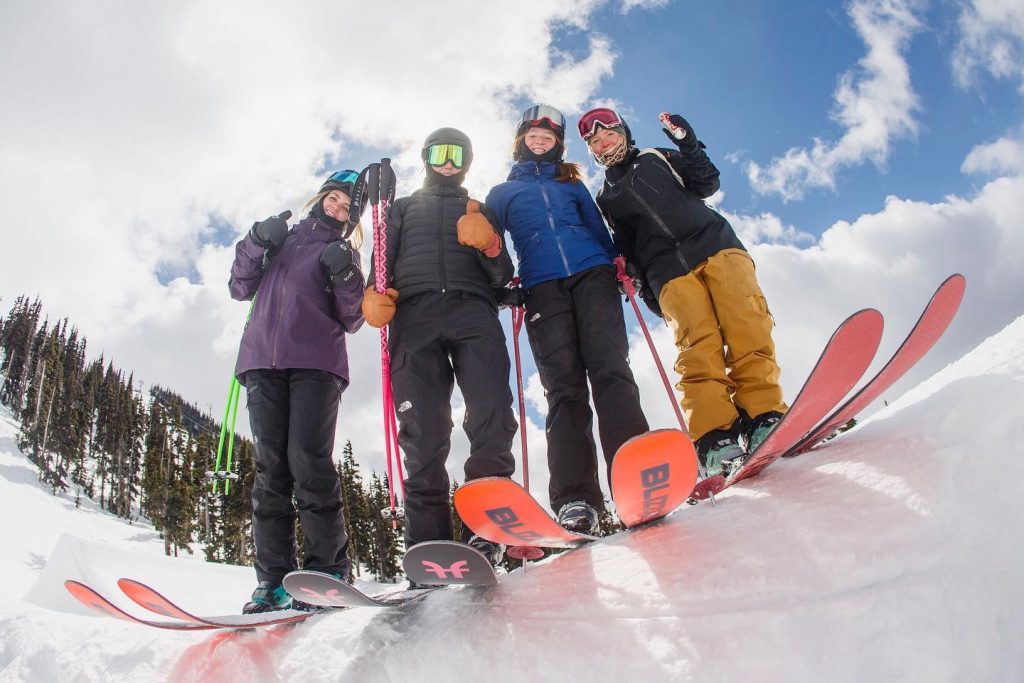 Girlstylerz is an extension of our All Mountain Freestyle and Big Mountain programs and caters to young athletes who identify as female. It has been designed to offer young girls who already LOVE to ski the opportunity to participate and progress through the sport of freestyle in a fun, safe and encouraging team environment.
Athletes in this program will participate in various workshops throughout the season focusing on goal-setting, self-esteem and team building. They will be encouraged to participate in local Freestyle events. Participants aged 10+ years of age must be level 5 or 6 skiers.
This program offers 40% freeskiing, 30% mogul and technical skiing and 30% Park & Pipe. Athletes will work with fantastic female coaches!
The Program Calendar is available HERE.
Additional training days are available during school holidays and Pro D Days. Registration can be found here.
Facilities this program will use:
Gemini Freestyle Center Mogul Course
Airbag
Whistler and Blackcomb Parks
All the best powder stashes!
Athletes will meet at the Blackcomb Gondola each morning at 7:35 am for each scheduled training day.
Program Length: 18 Weeks – December 9th to April 7th
Choose between Full Weekend or Saturday/Sunday only options.
Full Weekend Price: $2100
Single Day Price: $1550
Coaches:
Josephine Howell
Alexa Quinn
Laine Koroll
Cayley Willcox
Danika Mazur-Apps
Cathy Lou Agnew
Season Long Registration & Information Link